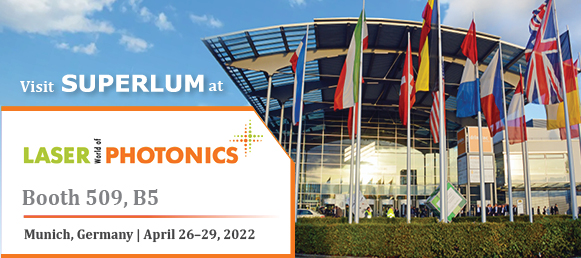 Superlum is pleased to be exhibiting at the Laser World of Photonics in Munich, Germany, from April 26th to April 29th, 2022. With how much the world has changed, it's been a while since we last visited this trade show. We are very excited to finally do it in 2022 and meet you in person!
We very much look forward to meeting you at our booth # 509 in hall B5 to discuss interesting projects and learn more about the incredible work conducted in the Industry.
You are very welcome to arrange a meeting with us in advance by sending a message to sales@superlum.ie.